Comfort Zone
INGA LEVI
Ongoing Contribution
SONIAKH digest presents three curated selections of works by Inga Levi. The first installment presented drawings from the series Double Exposure. The current installment is a selection of works capturing Kyiv street signs and construction elements from Levi's project Comfort Zone, which was presented in Lublin in 2021.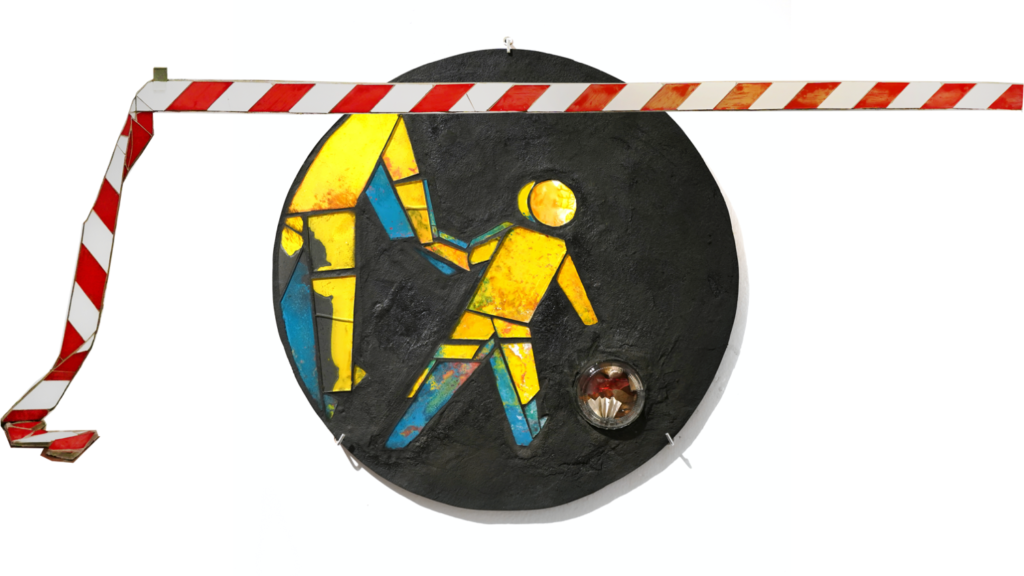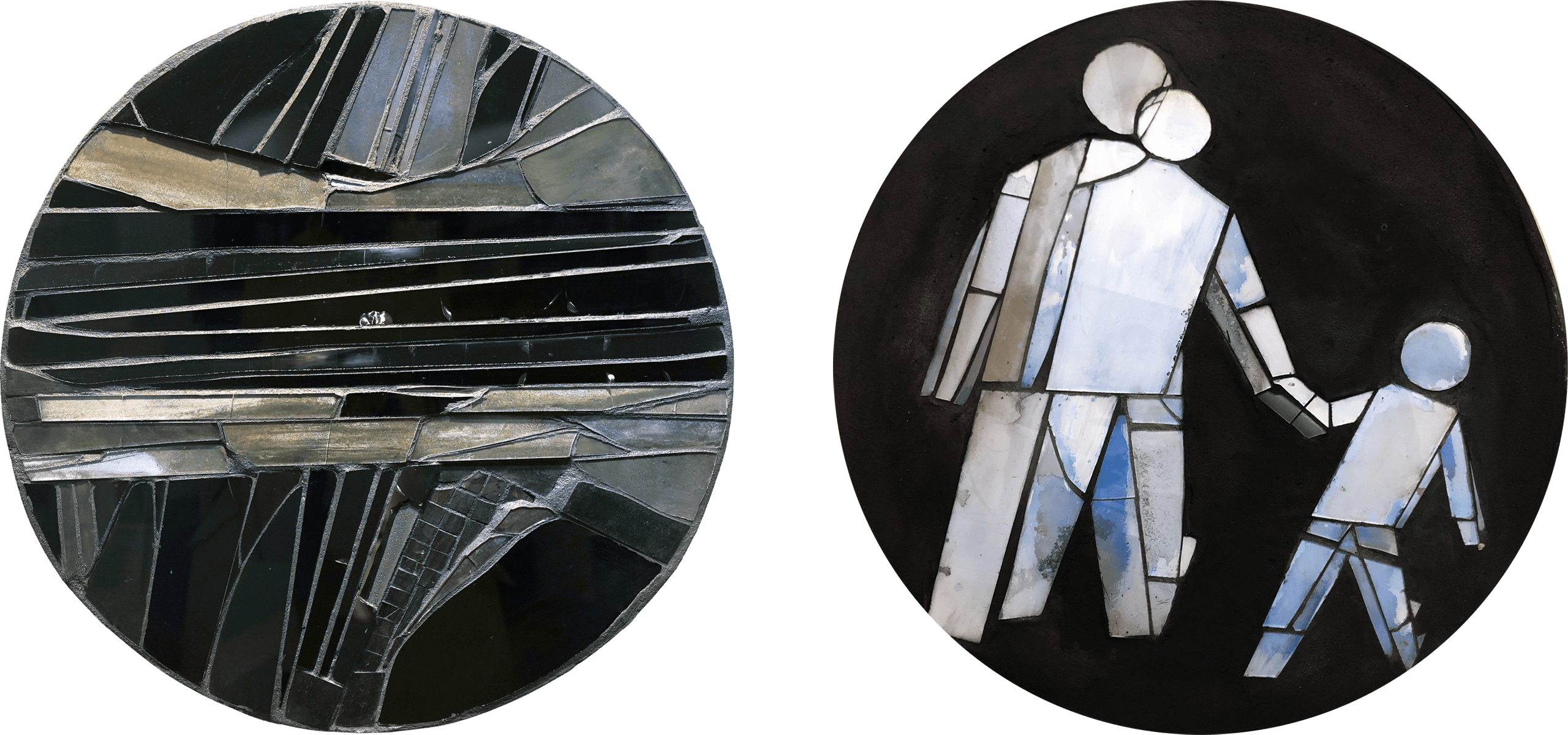 Inga Levi's practice is closely connected to the experience of living in Kyiv, her hometown, either as a thematic reflection on its environment or a creation of site-specific work. While the works selected for the previous installment narrate the story of the Ukrainian art community's resistance during the active phase of the war, this work engages the pre-war city in its long-term process of ongoing preservation and reconstruction. Casual public space is always full of red-and-white caution tape used by construction workers to attempt to detach an undetachable and never-ending building process that unfolds on the streets of all the Ukrainian cities.
After the start of Russia's full-scale war in Ukraine, perception of this state of reconstruction has changed, as has the process itself. If earlier the artist's "comfort zone" was a vulnerable place of permanent repair, now people cling to examples of the instantaneous healing of public wounds. One remarkable scene that captured this transition was the direct strike resulting in heavy damage to Shevchenko square in the center of Kyiv on October 10th, 2022 [see related works from Double Exposure series]. This central intersection, which was pulverized into rubble and dust, was reconstructed within one day. Elsewhere, whole streets and districts are rebuilt in deoccupied cities, while the frequency of Russian missile attacks continues unabated. Is this instantaneous reconstruction a blind hope that we can cling to our collective Comfort Zone? Can there be any assurance that renewed areas would not be hit again from a distance?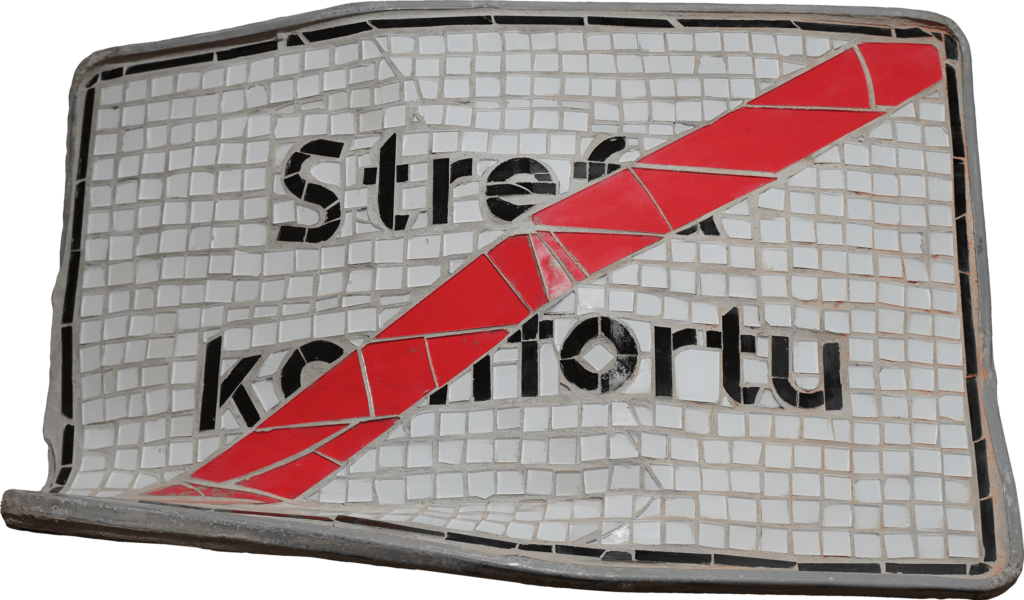 As a parallel part of her practice, Inga Levi also actively engages with activist work, preserving local architectural and artistic heritage. One of the large-scale projects she curated was the reconstruction of the massive Soviet-era mosaic interior of the Kyiv Central Bus Station. Discussing the Comfort Zone project today, Levi cautions against idealizing the re/construction process, which still remains threatened by developers who find support with local administrations—for example, the recently passed Law №5655, which factually abolishes criminal responsibility for unlawful construction works and allows self-regulation by developers with the help of newly created companies. This law has received significant criticism from local activists and cultural workers since its initial registration in 2021. At the same time, there have been positive developments in this field during the war, as previously stalled re/construction projects have been effectively set back in motion by everyone from communal workers to self-organized independent initiatives. Sometimes the most destructive situations can produce the most enduring acts of public solidarity.
Published 17 December 2022
Inga Levi
is an artist born and based in Kyiv, Ukraine. She graduated from Ihor Sikorskyi Kyiv Polytechnic Institute in 2011 where she studied Book Illustration. Levi works with drawing, painting, and installation. In the 2000s, her practice started engaging with urban space, architecture, and monumental art. In 2018-2021, Levi curated restoration works of 1960s-era Soviet monumental mosaics in Kyiv.