The Source of War
POLINA SHCHERBYNA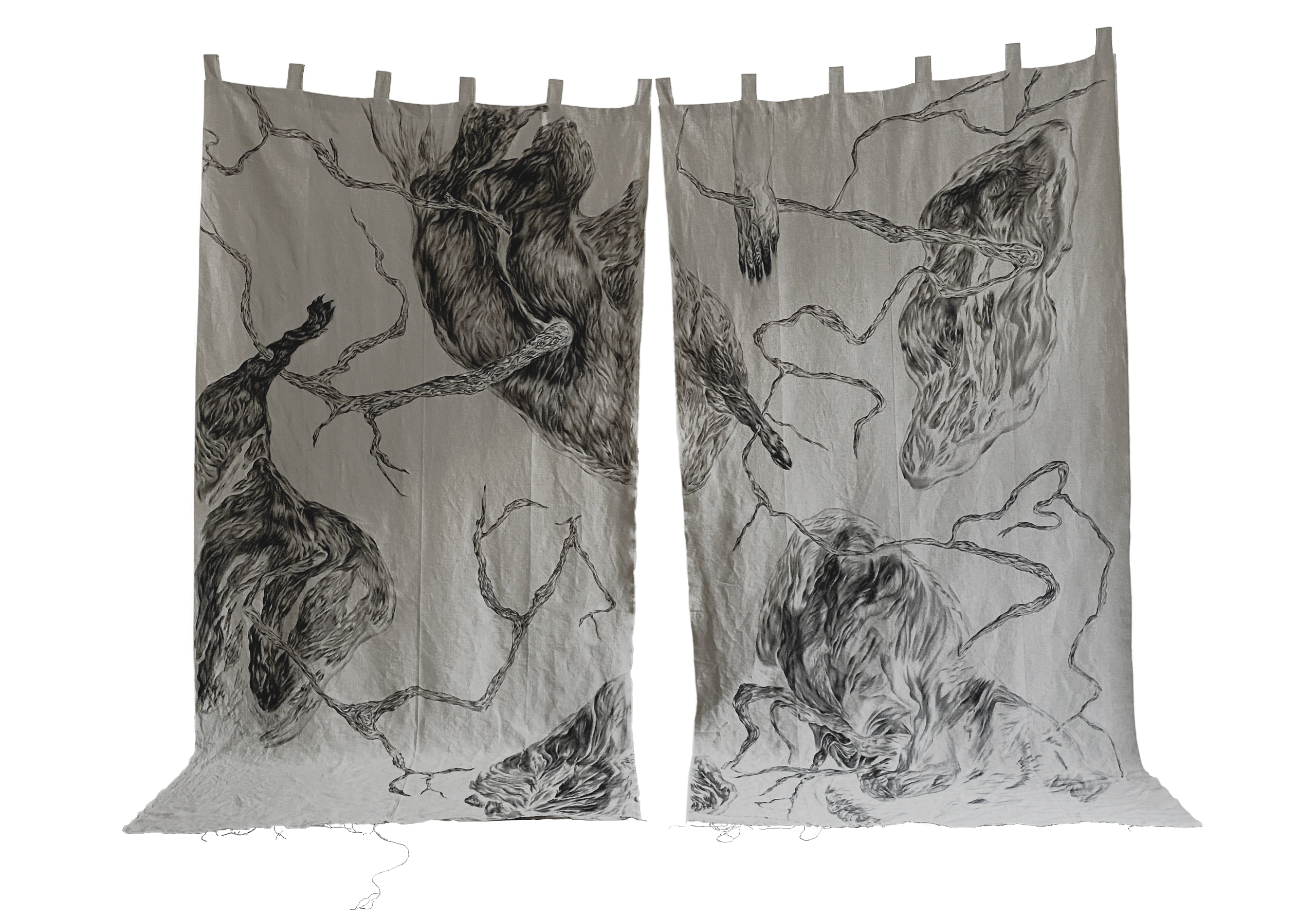 The Battle of Modernity, 2022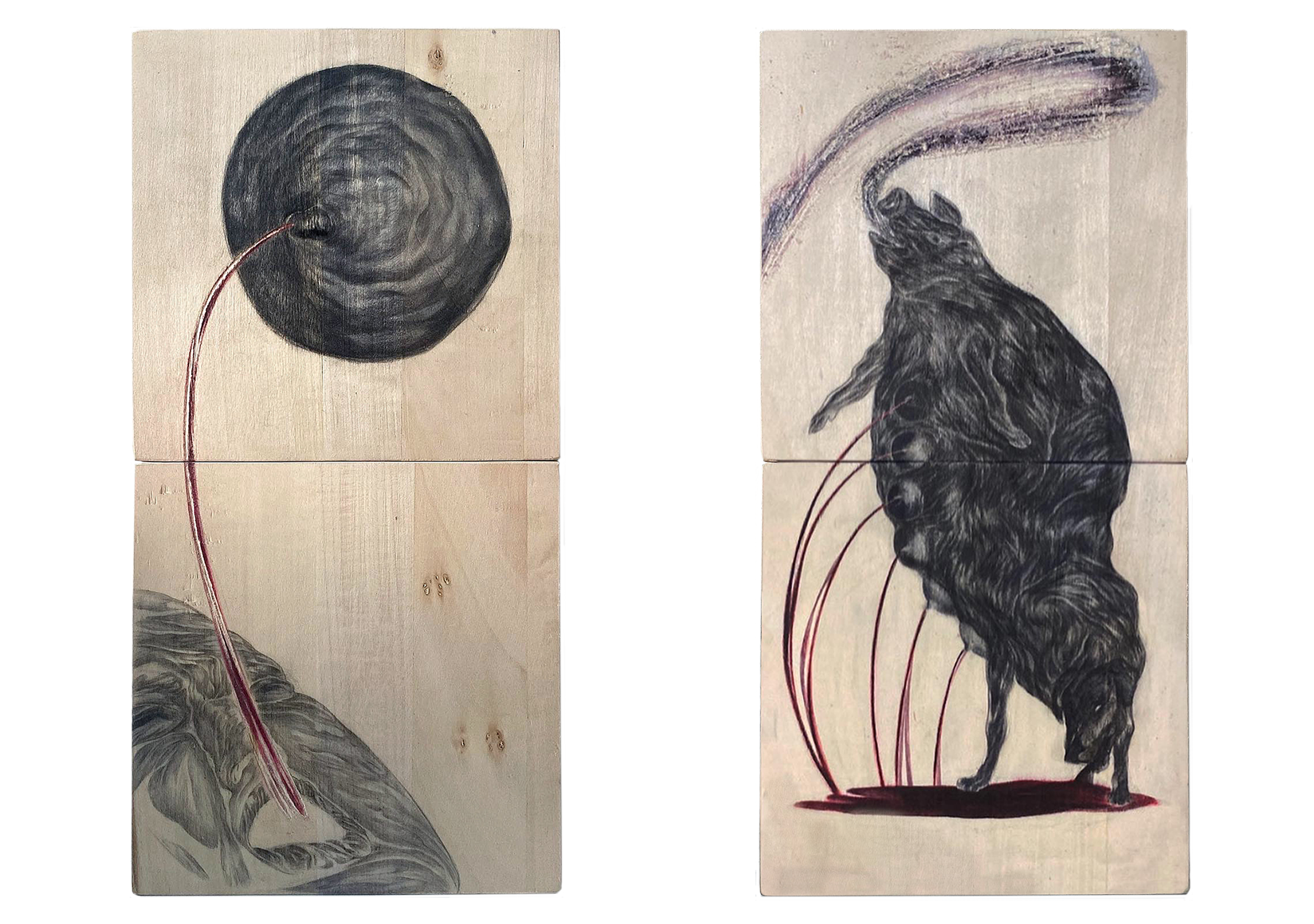 The Inhuman Feeds a Slave, 2022; The Source of War, 2022
Polina Shcherbyna's wartime works draw from an emotional palette of supernatural horror, leveraging her technique of fine mark-making hauntingly on canvases and wood panel compositions. A terrible beast, referred to as the inhuman in the work titles, is the motif of fixation, recurring in different forms throughout the selected works. It echoes the tradition of the beast as an embodiment of war, and yet, in Shcherbyna's works, the beast is not engaged simply in the act of killing. Instead its portrayal accesses deep images of a violence more abstract and emotionally poisonous than simple military destruction. The beast's wretched body is alternately pierced by, and nurse to, a violent world.

While this ancient image feels poignant and enduring today, Shcherbyna's works also hint at its embedded paradox—war is not conducted by beasts; war is human. The massive violence and destruction that now arrives in Ukraine is not subject to an animal logic, it is rather a concerted and calculated act by an aggressor state that has fostered resentment for generations, building power through fear, propaganda, and the total capture of the mechanisms of civil society. However, this is not simply a question of governance. As the war—and Russia's war crimes—continue, a majority of Russians continue to support the invasion. Shcherbyna's images remind us that the war is a collective act of a society engaged in reciprocal self-poisoning—not only does the war-beast nurse the vengeful thoughts of its adherents, it also grows fat itself on their thirst.
Published 17 October 2022
Polina Shcherbyna is an artist, born in 1993 in Kyiv, where she lives and works. She graduated from the National Academy of Arts and Architecture (NAOMA) in Kyiv. She works primarily with painting, which she often positioned as an object, occasionally in combination with audio and video. Her practice deals with awareness of corporeality through anti-anatomy, exploring the reflexes and reflections of humans in such concepts as expectation, fear and illusion.